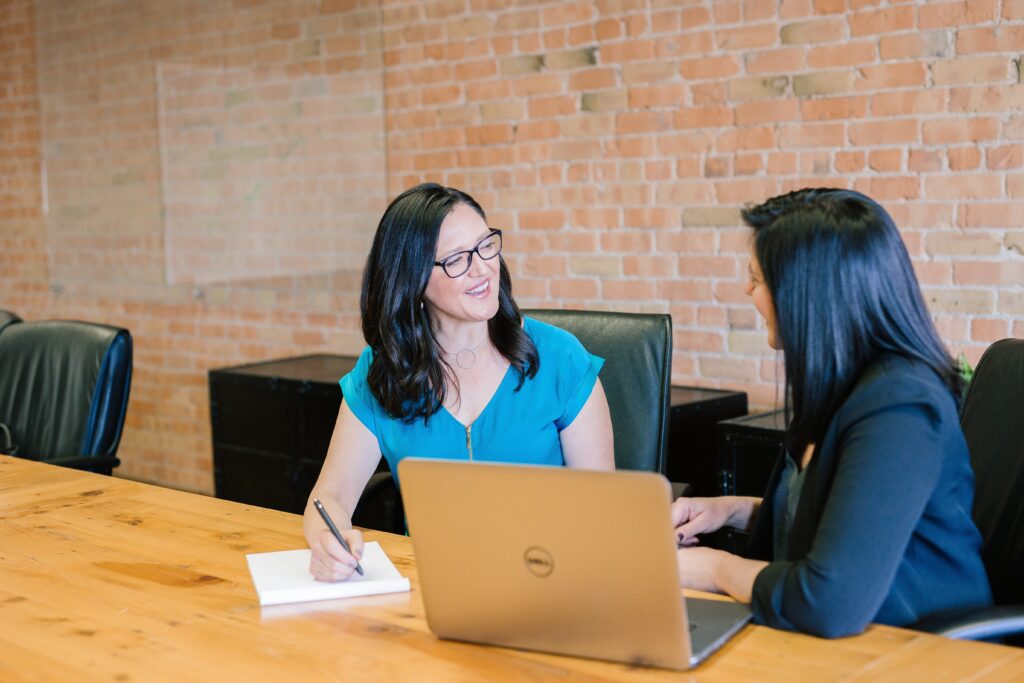 Partnering with a recruitment agency can be very advantageous for organizations in the Life Sciences industry, not only hiring managers. Keep reading to understand what you can expect from a recruitment partner specialized in the life sciences industry. 
 Benefit 1: Specialized recruiters 
An agency like Smelt has specialized staff dedicated to recruiting in a specific sector, for example, life science and healthcare positions. As a result, we have better knowledge of technical or complex open positions that your organization may need.  
At Smelt, our recruiters are dedicated to finding qualified candidates or interim professionals in the life sciences and healthcare industries located in the Netherlands. 
Besides recruitment, we offer a full range of services for your organization. You can check our services here. 
Benefit 2: Fast service
A recruitment agency can find the perfect candidate to fill your position much faster than your team. Why?  
A recruitment agency like Smelt has a large network of experienced candidates active in our database. Our recruiters and consultants are trained to find the right candidate with the hard and soft skills you are looking for. 
We will always present candidates that match your search criteria, speeding up the hiring process and saving you time. 
If your organization is looking for an interim professional to join the team, we offer access to our interim database, where your hiring manager can select specific criteria and find the candidates that match their search. This tool will accelerate your hiring process. 
You can check our interim talent pool here. 
Benefit 3: Knowledge of the market
 Understanding the market we are recruiting for is essential to a recruitment agency specialized in the life science industry. 
When partnering with a specialized agency, you obtain access to information and a deep understanding of the desired skillsets for certain roles, scientific terminology, market trends, and salary rates, to mention a few. In case your organization is starting in the Dutch or European market, finding the right partner is crucial, as an agency can guide you in the new market you're establishing. 
At Smelt, our recruiters can provide your hiring managers with valuable advice and insights to help you hire the best candidates in this competitive market. 
Benefit 4: High-quality candidates and interim professionals
 When partnering with a specialized recruitment agency such as Smelt, you can have access to highly skilled candidates that are part of a large talent pool. Your organization and hiring managers will only meet and interview candidates that have already been checked and interviewed by our recruitment team. 
During this process, we use our expertise and knowledge to select candidates that truly match your expectations and will make a difference in your organization. We assess candidates' qualities, work experience, and ambitions to decide whether they are suitable for the open position. 
Smelt is the partner you have been looking for!
Smelt Staffing Services is a top pharmaceutical and scientific recruitment service, including executive search, serving clients and candidates in Amsterdam and across the country (The Netherlands). Our pharmaceutical & life sciences – engineer recruiters specialize in placing qualified candidates into rewarding career opportunities with top employers. 
Smelt provides this industry with Contract, Contract-to-Hire, Direct Hire and RPO staffing services through: 
Direct Hire/headhunting

 

Secondment/contracting

 

Interim/Freelance

 

Healthcare Traineeship

 

Academy (Training & Development)

 

Onboarding

 

Payroll

 

HR helpdesk

 
An overview of our services: 
With our 30 years' of recruitment experience in Life Sciences & Health Smelt understands your business and therefore your resources needs. Our team of consultants & recruiters is a mixture of management experience in Life Sciences as well as recruitment industry experts. We invest dedicated to our extensive network, to respond quickly to your business requirements. 
Are you looking for an Interim Professional specialised in Life Sciences that is able to start immediately? Within 48 hours we present the right candidate for your company. The Life Sciences Interim Platform powered by Smelt contains more than 250 Interim Professionals, interested in a new assignment. The platform offers the opportunity to select Interim Professionals on the basis of therapeutic areas, specific project experience, network or hourly rate. 
If your organisation requires more flexibility, Smelt offers the possibility of contracting. Smelt recruits talent for your organisation on a flexible basis. Contracting can be a possible solution for specific projects or when your organisation does not have a Dutch entity yet.
After expiration, the contract can easily be extended or a contractor can be offered a fixed contract with your organisation. In which case a pre-determined fee will be invoiced by Smelt. 
Contracting offers your company maximum flexibility, since the initial employer responsibility lies with Smelt. Smelt takes care of health and sickness issues, non-availability, pensions and other concerns like company car and mobile phones. 
The mission of Smelt Talent Sourcing is to help organisations find the best talents in the market. A tailor made solution that fits your budget. An Interim recruiter from Smelt will join your team and works exclusively for your organisation, on an agreed upon hourly rate. Recruiting hours can easily be scaled up or down. A perfect opportunity to help you realise your recruitment goals (on an hourly basis). 
Smelt offers recent graduates with an interesting background in the Life Sciences & Health industry a ready to go traineeship. We offer the opportunity to add value to your organisation quickly. Smelt takes care of the training and development programme of the trainees and can unburden you this way. A new opportunity for your organisation to strengthen your team by attracting highly motivated future talent. 
The Smelt Academy is the largest training agency active in Life Sciences. We offer tailor made programmes as well as (basic) courses aimed at bigger audiences. Our state of the art programmes are either live or online and meet all (current) standards. The programmes are developed in co-creation with specialists from the field and with our clients and will help your further develop the talents of your employees. 
This particular service is set up for companies that have just entered the Dutch market in the Life Sciences & Health sector and have not yet set up their own Human Resources department. Our service can also assist foreign companies that do not have HR services department in the Netherlands. Smelt can take these tasks off your hands. 
Payrolling can be used when your company finds the perfect candidate for a position, but has no headcount (yet). Smelt offers your candidate a labour contract and invoices an agreed fee on a monthly basis. We ensure the proper application of employment law and regulations. Your new employee will receive all the terms of employment that your own employees benefit from. 
Contact us for more information
Email: info@smelt.nl
Phone: +31(0)35-5430021
Olympia 2G 1213 NT Hilversum