Welcome to the home of better patient solutions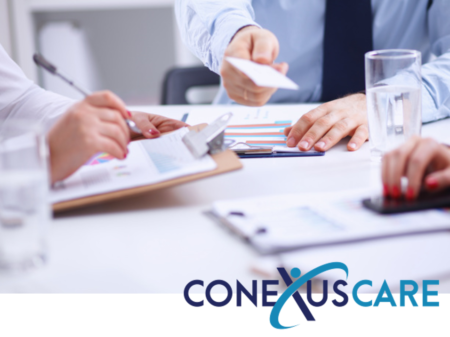 At ConexusCare we understand the full spectrum of patient related issues facing international pharmaceutical organisations today.
The nature and impact of these challenges varies according to factors such as disease type and differences in treatment procedures across territories. That's why our holistic patient-centric solutions follow an intelligent modular design. They are custom built in line with clients' corporate goals and patient journeys. Structuring our solutions in this way also ensures inherent flexibility and scalability.
We have a deep understanding of patients' needs and key touchpoints with healthcare professionals for different conditions. This knowledge is used to inform the selection and deployment of our proven communications techniques, technologies and nurse-led solutions.
Our goal is to mitigate issues that hinder treatment with activity that is rooted in strategic insight and operational excellence. Everything we do is underpinned by a robust, comprehensive infrastructure to guide patients from the point of diagnosis onwards. We also comply fully with regulations governing storage of personal data and the execution of pharmacovigilance reporting when required. The stakes are high in this competitive industry and challenges are complex.
We bring clarity and unity, helping clients achieve positive differentiation and better outcomes.
With the ConexusCare model, all elements of a patient program are managed by a dedicated project manager.
This facilitates a high level of visibility, enabling clients to keep a finger on the pulse of activity.
Programs are aligned with business objectives and key performance indicators which are used as a benchmark for measurement.
Real-time monitoring and measurement maximises the chances of delivering successful outcomes.
By presenting actionable performance data in real-time, we enable activity to be optimised as it progresses. Dashboard interfaces provide a top-line view and clients can quickly drill down into specific areas, then trigger remedial action to address any emerging problems.   
This fleetness of foot is essential in the complex pharmaceutical sector where multiple factors can influence patient behaviour.
Our connected approach delivers better efficiency and efficacy for the entire patient solution.
Services are seamlessly integrated enabling clients to be more effective; provide real-time data reporting to achieve business goals and are uniquely developed to address the critical business challenge and differentiating the services provided by our clients from the competition.
Solutions are streamlined and dovetail organically with existing activity to save time, boost performance and maximise return on effort. Clients also benefit from better internal efficiency since they can coordinate all activity via a single point of contact. It also enables us to develop and implement strategies that break new ground to improve patient experiences and meet client goals. 
Many years operating at a global level, while implementing at a local level, has heightened our awareness of nuances in rules and regulations across different territories. We are adept at creating unified international activity that isalsoresponsive to the individual country cultural and compliance requirements.
Johan Denewet (Zwitserland)

Managing Partner
Johan.denewet@conexuscare.com
Tom Torfs (Belgie)
General Manager
tom.torfs@novellashealthcare.com

Herman Nijkamp (Nederland)
Accountmanager
hnijkamp@smelt.nl

Kris Van den Cruys
Project manager & GDPR Coördinator
Kris.vandencruys@conexuscare.com
Marie Walravens
Project Manager
Marie.walravens@conexuscare.com
Ursula Davis
Patient Journey & Project Design
ursula.davis@conexuscare.com