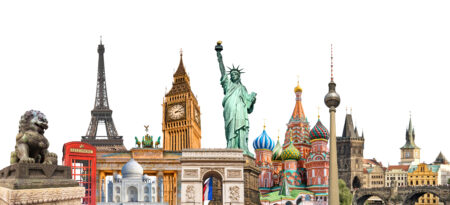 Together we create impact and access to patients, HCPs, markets, and talents in Europe.
Our focus lies on successfully helping each of our clients, regardless of the size of the company or assignment, in a qualitative and lasting way.
We are an acknowledged market leader. It's our solid belief that it takes a specialist and network to find executives and professionals in life sciences & health.
Our consultants' aim is to provide added value and personal attention in everything they do. We happily share our in-depth market knowledge with our clients, candidates, and employees. This has led to our unsurpassed client satisfaction.
All the companies in the European network have an entrepreneurial mindset and are privately held and independently owned organisations.
We have a proven successful track record. Since our start over 30 years ago we have realised over 2.500 successful placements.
The better we understand our clients and candidates, the better we can serve them. Discover Europe's most attractive and innovative bio-pharmaceutical environment. Please meet the partners that help you expand your business.
European Specialist & Network
The European network is driven by relations.
We are honest and discreet.
Our methods are registered and meet all the requirements of the GDPR.
Our Partners in Europe
Adxto

Adxto develops and delivers innovative healthcare and consulting solutions in the Nordic region that help people improve their health. We do this in collaboration with the Life Science sector and healthcare stakeholders.
Healfie
Healfie is een netwerk organisatie van bevlogen professionals die ervaren dat ons zorgsysteem structureel is vastgelopen en zien dat het binnen het systeem niet lukt dit op te lossen.
Subrosa Healthcare
Subrosa Healthcare
Links Life Science Recruitment
Global executive search for the life sciences industry
Marc Barsoum | Medical Expansion
Marc is the founder of Medical Expansion.
With a proven track record for opening new markets, he has over 18 years of experience in establishing international partnerships in the healthcare industry.
He has an intercultural approach that bridges the gap between the business cultures of his clients and their new partners.
Marc Barsoum | Medical Expansion
The Company Athletes exists of uniquely skilled, energetic, and authentic all-stars. Our passion is to make positive change happen in organizations. Courageous and creative leadership, help (re)defining strategies and capabilities with authentic communication. We call it The Athletes approach. Lead, Create and Communicate with energy!