TEKST
Talent Sourcing
Recruitment has become a specialised discipline. The days of using index cards and writing newspaper ads are far behind us. It is time for a fresh and innovative way to attract top talent to your organisation. That is why we are introducing a new service, Talent Sourcing on site, based at your location.
By bringing in new knowledge and new competences to your organisation, you obtain a competitive edge which is essential for carrying out company goals. It is the mission of Smelt Talent Sourcing to help organisations attract top talents from the market. We do this by standing beside your team and putting together a decisive plan of action for you. In short, this means that you outsource all or part of your recruitment activities to Smelt. Some of our services:
You might be wondering; how does our service optimise your recruitment process? How do we actively look for the best talents? Why does our service save you costs? Smelt Talent Sourcing can assist you in all these areas of concern and help you acquire potential talents for your organisation.
You are not just hiring an interim recruiter; you are employing specialists in the field of Life Sciences who know all the tricks of the trade and are experts in communication with candidates. In this way, we ensure that only the best talents are introduced to you. The advantages you receive with Smelt Talent Sourcing include:
Choosing talents with the best qualities
Our (interim) recruiters, who exclusively recruit for you, are always actively looking for talents that fit your organisation. This way, they only introduce the best talents to you.
The talents are very interested in working with your organisation
A good company image is incredibly valuable in today's labour market. Our consultants will gladly work with you to take your employer brand to the next level.
Recruitment costs are lowered
A clear recruitment process not only ensures speed, but is also cost-efficient.
You get an overview of the best talents in the market
Thanks to our modern approach and use of extensive talent pools, we always find the best talents beyond your scope.
Marjon Ruinemans
Account manager
"I am committed to the development of organisations and talents so that both parties are extremely satisfied at the end of the assignment."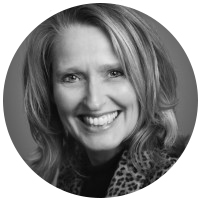 Gusta Timmerman
Customer service & operations
"I like to go the extra mile and think along with you to find the perfect solution to sourcing and linking new talents to your organisation!"
Our Life Sciences specialist (interim) recruiters
The biotech, pharmaceutical or medical devices industry are all industries with highly specialised employees. This requires a specialised recruiter who speaks the language of the sector and knows the written and unwritten rules. Our recruiters have extensive experience within Life Sciences and can quickly assess what you need for your organisation.
Hiring an interim recruiter is our commitment to your organisation:
Attract more candidates to your organisation
Improve the quality of candidates
Accelerate recruitment processes
Control costs of recruitment
Are you curious what an interim recruiter can do for your organisation? Ask for a free consultation.
Are you also experiencing:
An increase in vacancies?
Interim recruitment
Are you expecting many vacancies in the coming period and do you need temporary help to fill them? Then our interim recruiters are the solution.
My recruitment process can be organised better!
Recruitment scan
The recruitment scan will tell you which obstacles in the recruitment process are preventing  you from finding the best talent and connecting them to your organisation. The scan will  provide you with quick wins, but also clear insight into what you can do to optimise the  process.
The applicants do not really fit our company culture!
Interim recruitment
Our recruiters are flexibly contracted and have been trained in-house in both, Life Sciences  and in recruiting the best talent on the market. As a result, you will only be presented with  the best applicants.
I am always looking for someone with a unique profile for my vacancies?
Talent pools
By building talent pools, we offer the option of searching in advance for suitable candidates  with a unique profile. When you have a new vacancy, you can easily find suitable talents  directly from this talent pool, designed specifically for your organisation. 
I am not getting enough responses to my job postings!
Recruitment scan & consultancy
With our recruitment scan we make an analysis of your job posts. Based on this analysis, we  can optimise your website. 
My managers do not understand that recruitment and selection are extremely time-consuming process that I cannot easily complete while fulfilling my other tasks.
Interim recruitment
Recruitment has become a specialist discipline in which an enormous amount of time and energy is spent on finding and retaining the best talents. Especially when the workload in the department is high, recruitment can get less priority than it should. Temporarily hiring extra hands would be helpful. Smelt Talent Sourcing offers this assistance with recruiters specialised Life Sciences.
Are you curious how your organisation can optimise the recruitment process? Then request a no-obligation consultation.