A Diversity, Equity, and Inclusion Initiative
Unbiased Hiring with Game

-Based

Assessments
At the beginning of every recruitment process we ensure unbiased hiring with the game-based assessments provided by Equalture. We include this procedure in our recruitment strategy because it allows us to look beyond any personal biases and focus fully on a candidate's future potential. Studies show that focusing entirely on a candidate's past experiences and education leads to major inequalities in the workplace. Thankfully Equalture's assessments are based on neuroscience and consider cognitive abilities and behaviour. With these gamified scientific assessments, we can provide our clients with all the information needed to hire their next employee in an unbiased manner.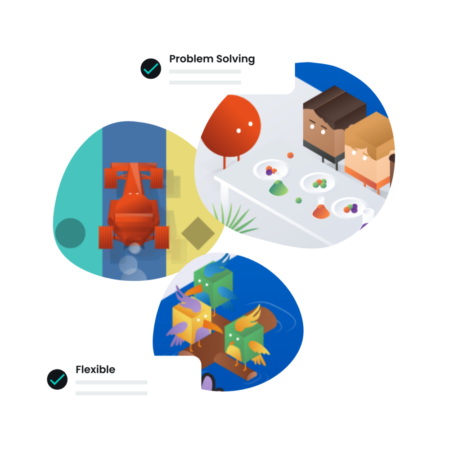 What makes this assessment different from the rest?
When compared with traditional questionnaires, these games are an enjoyable experience for candidates, they are bias-free, and they are non-trainable giving everyone equal opportunities for success. Best of all, there are no right or wrong results. 
Bias-free hiring based on science
Non-trainable = equal opportunity
Which games do we include in our process?
Pitch
(Click for more information)
Collaboration
How someone interacts with others
Independence
Self-motivation
Asking for help/feedback
Personal vs. group goals
Ferry
(Click for more information)
Problem-solving ability & style
How someone thinks
Analytical style
Dealing with challenges
Planning
Productivity
Racer
(Click for more information)
Flexibility
Preferred work environment
Adapting to new situations
Need for structure/planning
Tolerance for mistakes
Ability to deal with uncertainties
Birds
(Click for more information)
Accuracy
How someone works
Eye for detail
Carefulness
Preciseness
Attention
Discover Smelt's mission
Unbiased hiring is one step further to a more diverse, equitable, and inclusive work environment, this vision is one that is near and dear to the hearts of the Smelt team. We have seen first-hand the beauty of bias-free hiring, as our own team is incredibly culturally and generationally diverse. Join us in our mission to support equal opportunity during the hiring process.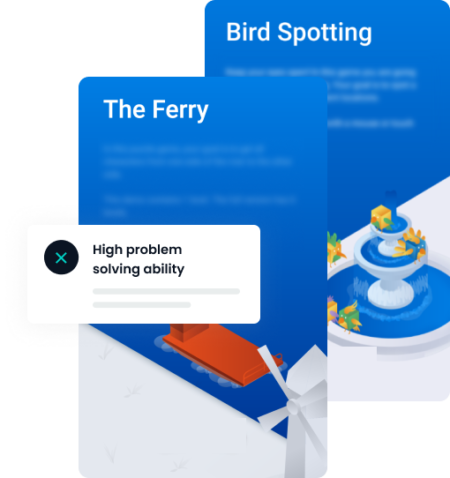 Assessments to support your decisions