The future is challenging, are you 'career' ready?
Are you a young and ambitious individual looking to build your career? How can you approach this and achieve your goals?
Personal leadership is the answer because this is about taking charge of your life, being the director of your career and taking ownership of your next step.
The Smelt Career Center would like to welcome you: we go much further than just finding you your next job. Smelt Career Center encourages you in a creative way to discover your potential and get the most out of yourself. With interactive meetings and personal conversations, we shape your career together and develop the best version of yourself.
What can you expect from us?
Self-analysis and reflection on your ambitions and your personal motives
A validated assessment
A concrete plan of action on the following steps in your career
Discovering what your personal brand looks like
The Craft your Career training (diverse data)
Smelt offers the Craft your Career training for talented professionals who are pro-active in their careers. The training consists of two meetings every other month from 15:30 to 17:30 in the Smelt Career Center in Hilversum.
Preparing for your next steps through self-analysis 
In this training, we focus on the question, "What do I really want with my career?". We look closely at your current and desired work, to see what responsibilities and tasks give you energy. In addition, you will become aware of your qualities and you will know which qualities you want to put in the foreground when applying for jobs.
Personal and social branding 
Using the insights into your motivations and core strengths from the first training, we will then work on your career pitch in this follow-up training. You will learn how to put yourself out there with an honest story about why people should remember you and give you an opportunity.
Price
The craft your career training is € 95,- (exclusive BTW)
If, after or during the training sessions, you decide you would like to go even deeper into your motivations or you would like to sharpen certain qualities, we can help you with:
An extensive motivation test including an interview with one of our consultants
Creating a personal development plan
Personal coaching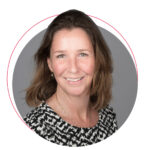 Neem contact met mij op