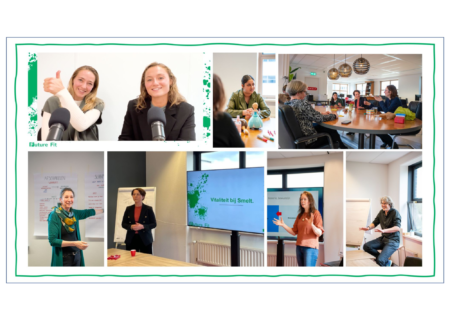 Smelt has chosen Healfie
In our search for how we can make an essential contribution to the resilience, mental health and personal growth of employees, we came across the Healfie platform. The platform offers the perfect opportunity to get fitter in complete anonymity. Smelt does not receive any (progress) reports from employees via the platform, so in complete anonymity and according to personal needs. In addition, it is not an obligation but an offer.
How do our seconded, interim professionals and employees benefit from Healfie.
Everyone who is connected to Smelt, either through an assignment at one of the life sciences organizations or through a paid employment contract, is welcome to register on the platform. Here you can contact coaches who will start a process with you according to your own insight and needs.
Smelt pays a monthly fee for Healfie and the use of the coaches. You will, therefore, not receive an invoice at the end of the process. All coaching initially focuses on online meetings. This can be deviated from individually. What kind of support can you think of? This varies from sleep coaching, moving more, eating differently, and processing grief. Everything is according to your own insight and needs.
Who is on the platform?
On the Healfie platform you will find more than 250 registered coaches for lifestyle interventions. All these coaches are carefully selected for their certificates, the CVs are screened, and a Chamber of Commerce check is done.  
"Leuk. Verrassend. Het gaat zeker bijdragen aan een vitale en veilige werkomgeving".